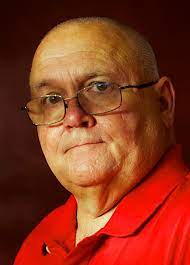 Scoundrels
Nordahl, Blane David
1962
Burglar to the Stars
Blane Nordahl is a unique American cat burglar - a person who is adept at entering and leaving the burglarized place without attracting notice. He became a specialized cat burglar, a Silver Cat Burglar. His burglaries focussed on items that were valuable including a stein that belonged to King George II and a silver set that silversmith Paul Revere made.
His nickname "Burglar to the Stars" is a result of his thievery in homes including those of Steven Spielberg, Curt Gowdy and Bruce Springsteen. In 1996, he took more than $150,000 in silver from Ivana Trump's house in Greenwich, Connecticut.
Blane Nordahl grew up in Albert Lea, Minnesota, the son of artist David Nordahl and his wife Sharon. He had a troubled home life. His parents divorced when he was seven years old. His father moved on and he was raised by his mother. He attended high school in Wisconsin but in grade eleven he became a drop out who had turned to drugs and alcohol. Living in Santa Fe, New Mexico, he completed his GED (Graduate Educational Development) for a scaled down high school diploma. He then joined the US Navy for several years until he was discharged for desertion.
His criminal career began while posted at a naval weapons station in Monmouth County, New Jersey. His first burglary arrest came in 1983, when he was just learning his craft. He also did time for burglaries in Burlington County and was released on both occasions for good behaviour. In 1991, he was again arrested and charged with prowling and possessing instruments connected to burglaries, although there was not enough evidence to charge him with the break-ins themselves. He did spend a few months in prison. Soon after his release he was back in prison again, having confessed to 40 burglaries.
He devoured architectural magazines and learned all he could about silver. He spent time in libraries researching silver. He became a master thief, learning how to quietly enter and leave homes without disturbing residents. Being 5' 4" tall with a skinny waist and thick shoulders gave him the ability to slip between small spaces between window panes and frames which he carefully cut and stacked next to the houses. Once inside a home, Nordahl was very particular about the items he stole. He would take drawers of items outside and test them using a silver test kit he took with him; plate silver items would be left behind. He became adept at not arousing dogs and activating alarm systems. He often did such a clean job that people had no idea they had been robbed until it came time to use the silver.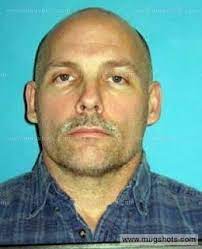 When arrested in 1996, police found a copy of an up-to-date antiques and collectibles price guide among his possessions, as well as a directory of wealthy Americans. The arrest warrant accused him of burglaries to the value of $750,000. It included the theft of items in the home of Ivana Trump. This arrest alerted the police in Chicago to the fact that Nordahl might also be responsible for a series of 11 burglaries on wealthy individuals in North Chicago. The FBI became involved and traced him using car rental receipts, which had been paid for using his credit card. He was eventually arrested outside of a Walmart store in Sparta, Wisconsin on October 15 and held on bail pending extradition. At this point, several police forces became interested in Nordahl, believing that he may have been responsible for unsolved burglaries in their area.
His careful approach was refined over many years as he leaned from his mistakes. He began to throw away his clothes and shoes after each burglary after police used a shoe print to attribute a New Jersey burglary to him. He also took increasing care about cleaning up behind himself to avoid leaving footprints or similar marks.
In 1997 he admitted to 144 burglaries.
Soon after being released on parole in April 2001, Nordahl went on the run, having committed more burglaries in Philadelphia. Using aliases, he avoided arrest until March 2002, when he was apprehended by US Marshals in Maple Shade Township, New Jersey. No new burglary charges were brought against him, but he was sentenced to two years in prison for probation violations. He was discharged in November 2003, but was held in custody awaiting extradition to New York State to face charges of burglary and grand larceny made by the Dutchess County District Attorney's Office. Nordahl, however, became a fugitive again and avoided his extradition hearing.
Soon after, a series of skilful mansion break-ins occurred along the US East Coast in which high values of sterling silver were taken. The Philadelphia police made no progress in solving these thefts until they learned that Nordahl was not, as they thought, in jail in Chicago. US Marshalls tracked him down. He violently resisted arrest but was apprehended and was charged with resisting arrest, assaulting police officers and skipping bail. In December 2004 he was sentenced to eight years in prison.
Released on parole in 2010, he was again arrested in Hilliard, Florida in August, 2013 by the Nassau County Sheriff's Office. He pleaded guilty to silver theft on Georgia's St. Simons Island and was sentenced to 11 years in prison and nine years probation - unless he leaves Georgia.
Nordahl supposedly chose silver for several good reasons. He knew, correctly, that in the mansion-like homes where he made his entry, the homeowners were either fast asleep upstairs, in another wing of the house, or away altogether. He would case his targets well in advance by calling local real estate agents posing as a wealthy person looking for a house worthy of his wealth. They would tell him where the richest people lived, who they were, and even if they were out of town. The houses he chose were far off the main roads, with long driveways or access roads. For some he could learn who was away and when their security would be off for a showing.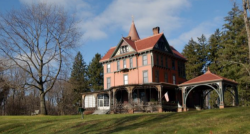 He told a New Yorker reporter that sometimes he was both good and lucky. One night, after he had hit two houses, he was spotted by the police, who gave foot chase. He jumped over a hedge, took off his white t-shirt, curled into a ball, and covered himself with dirt. He closed his eyes and waited, for two hours, until they gave up and left. He got up, hit two more houses, and then while waiting to hit the third, fell asleep outside. He woke up in the morning, hit the house anyway, and as he was leaving, ran into the cops in daylight. He ran through a marsh, with cops behind and a helicopter overhead. He burrowed under a ridge and while hiding, had an officer even step on his leg. He thought he was caught but then the cop kept moving away. He hid in the mud until dark and got away again.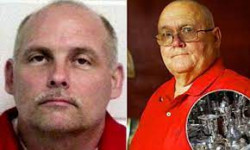 There are only estimates of how much wealth Blane may have accumulated. He did not keep the items he stole but quickly shipped them to distant smelters, receiving cash.
The Silver Thief
The Story of a Burglar Who Was Too Good for His Own Good
By Stephen J.  Dubner
The New Yorker (2004)
" … I don't think anybody who breaks the law, no matter what it is, is really thinking about the other side of the coin.  A lot of this stuff they (the owners) don't even use. It's more of a trophy, almost. Not trying to rationalize it, but I can see feeling sorry for somebody who gets robbed of their paycheck, and that paycheck was necessary to pay for food. I don't commit crimes where someone walks up to an old lady who collects welfare and she's getting twenty dollars out of her A.T.M. That's absurd. There certainly have been times probably when I felt guilty, and there have been other times I probably didn't." 
…. Blane Nordahl
A Documentary Series
THE NEW YORKER PRESENTS
The Silver Thief