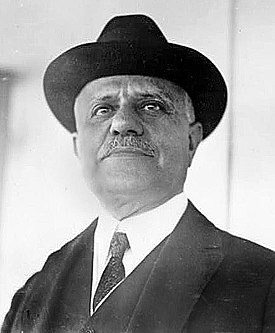 Miner
Guggenheim, Daniel
1856 — 1930
Born and raised in Philadelphia, Daniel Guggenheim was sent to Switzerland as a young man to study the Swiss lace and embroidery business, and to serve as a buyer for his father's import firm. The discovery of high-grade silver-lead ore in the Guggenheim mines in Leadville, Colorado in 1881 became the foundation for the Guggenheim fortune in mining. In 1884, Daniel returned to the US to help manage the family's booming mining and smelting business. Daniel helped to establish the Guggenheim mining and smelting business in Mexico, which by 1895 was earning profits of $1 million a year.
In 1891 his father, Meyer Guggenheim, consolidated about a dozen of the family's mining operations into the Colorado Smelting and Refining Company. The Guggenheim family then entered a lengthy struggle with the American Smelting and Refining Company (ASARCO), backed by the Rockefeller family. By 1901 the Guggenheims had acquired control of ASARCO, and became the dominant force in the mining industry for the next three decades. Daniel was named chairman of the board of ASARCO, and directed the trust until 1919.
Following his father's death in 1905, Daniel assumed control of the Guggenheim family enterprises. Through ASARCO, Kennecott Copper and other family-owned companies, the Guggenheims mined tin in Bolivia, gold in the Yukon, diamonds and rubber in the Belgian Congo, diamonds in Angola, and copper in Alaska, Utah, and Chile. Daniel Guggenheim's business policies affected entire nations. "It was said that Daniel could make or break a government with a telegram," his biographer John H. Davis wrote. Daniel was power hungry and tenacious. He suffered repeatedly with stomach ulcers and hypertension. The Guggenheim family amassed enormous wealth through their mining enterprises. By 1918, the family fortune was estimated at $250 million to $300 million, making them among the richest people in the world. (This figure in 2018 US$ is in the 4 to 5 billion range).