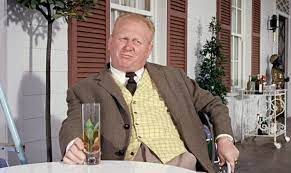 Miner
Englehard, Charles, Jr.
1917 — 1971
Charles W. Engelhard Jr. (February 15, 1917 – March 2, 1971 was an American businessman who controlled an international mining and metals conglomerate, as well as a major owner in Thoroughbred horse racing.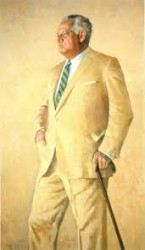 Engelhard made his fortune in the precious metals industry, where he operated a company dealing in platinum, gold, and silver founded by his German American father, Charles W Engelhard Sr. in 1902. Upon the death of his father in 1950, he inherited the family business. He substantially expanded operations to South Africa, South America and Europe and built it into one of the world's leading refiners of precious metals. In 1958, he consolidated the various operating companies into Engelhard Corporation and issued a public share offering on the New York Stock Exchange. In 1961, Time described him as, "one of the most powerful businessmen in South Africa".
As a result of his company's need for gold acquisitions from South African suppliers, Engelhard became a major investor in the country, acquiring gold, copper and coal mining ventures as well as investing in industrial concerns. He set up a publicly traded holding company in the U.S. that raised capital for investments in South African business. The company made investments alone and in conjunction with South African business tycoon, Harry Oppenheimer whose Anglo American plc dominated the South African mining industry. Engelhard maintained a residence in South Africa and was elected to Anglo American's Board of Directors. At home, some criticized him for indirectly supporting the country's apartheid regime. Retrospectively summing up Engelhard's impact on the country, Anglo American stated that: "In difficult times, when South Africa was badly in need of capital, Engelhard played a vital and significant role in helping to bring it from abroad. He thus not only restored confidence in the country's economy, but actively assisted in boosting it."